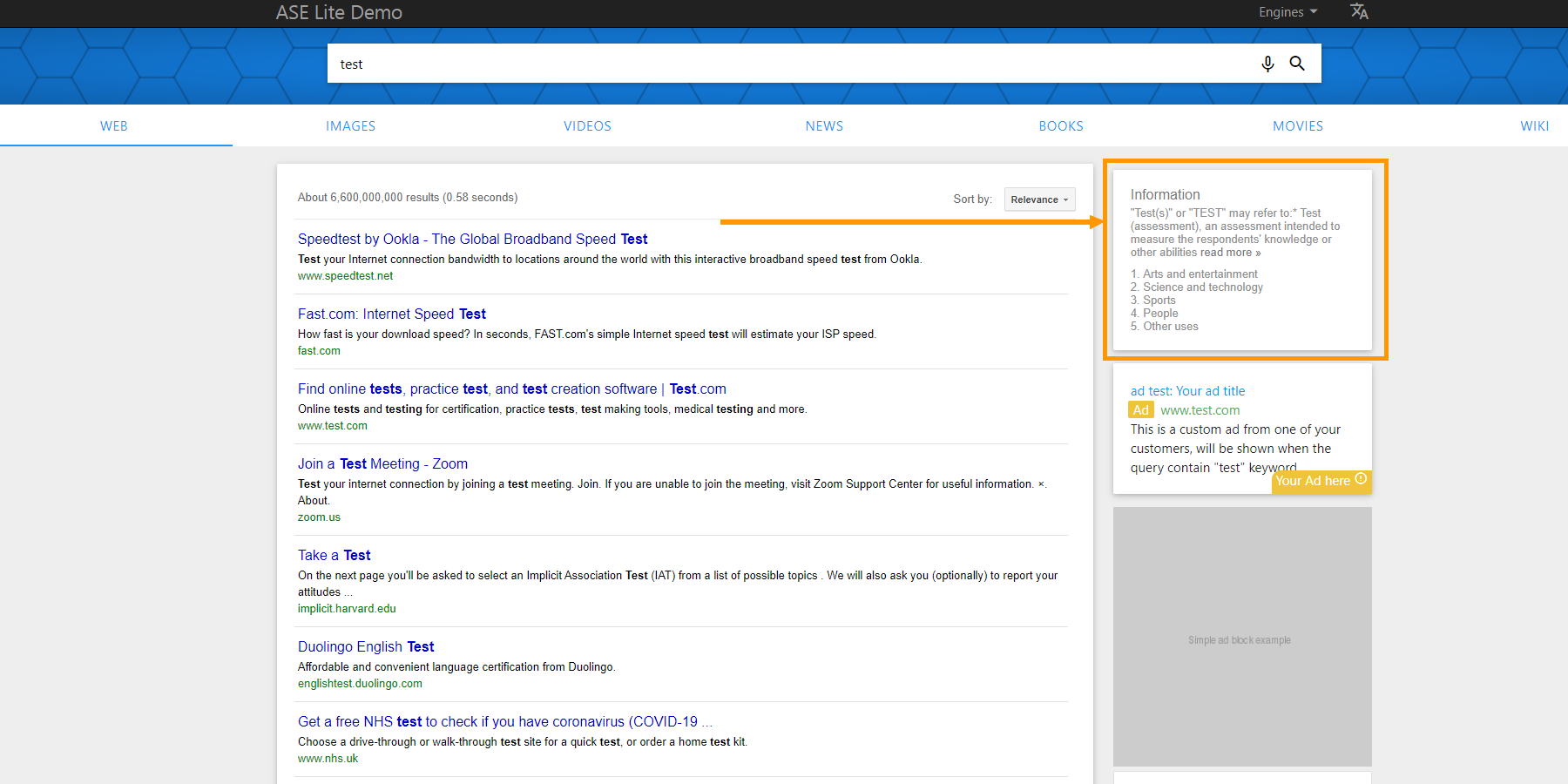 $249
Details
Wikipedia plugin allow your search engine visitors to see info about the query from wikipedia when available.
Also give you ability to add a wiki search engine which allow visitors to search in wikipedia from your search engine and read wiki articles without leaving your search engine.
Wiki info block demo: click here
Wiki search engine demo: click here
Wiki article page demo: click here

Features
Have a wiki search engine
Users can read wiki articles from your search engine
You can enable or disable the wiki engine
You can enable or disable search card
You can set if you want your visitors to see articles on your search engine or in wikipedia site.
Have an info block related to query.
No Api fees
You can set the number of results per page
You can set which engines you want to show info card on it.
Requirements:
| Required item | Version |
| --- | --- |
| Azizi Search Engine Lite | 5.0.0 or Above |