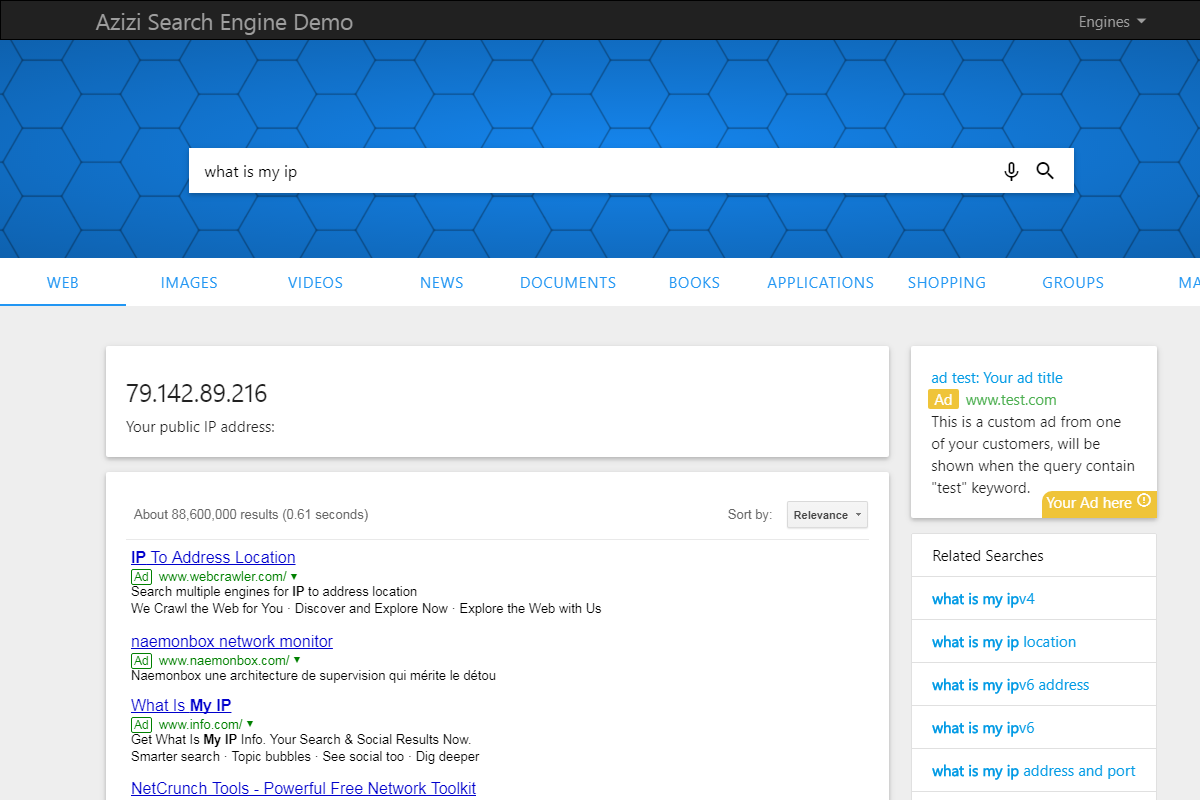 $9
Details
Let your visitors know their IP when they search for it with "what is my IP" or any term related to IP.
this widget simulate google
when you are playing demo (this page => click on "play demo"), try to search for anything that indicates your are looking for your IP address including without limitation:
what my ip address.
my ip address.
my ip
ip address.
play demo to discover more.
Requirements:
| Required item | Version |
| --- | --- |
| Azizi Search Engine Lite | 5.0.0 or Above |