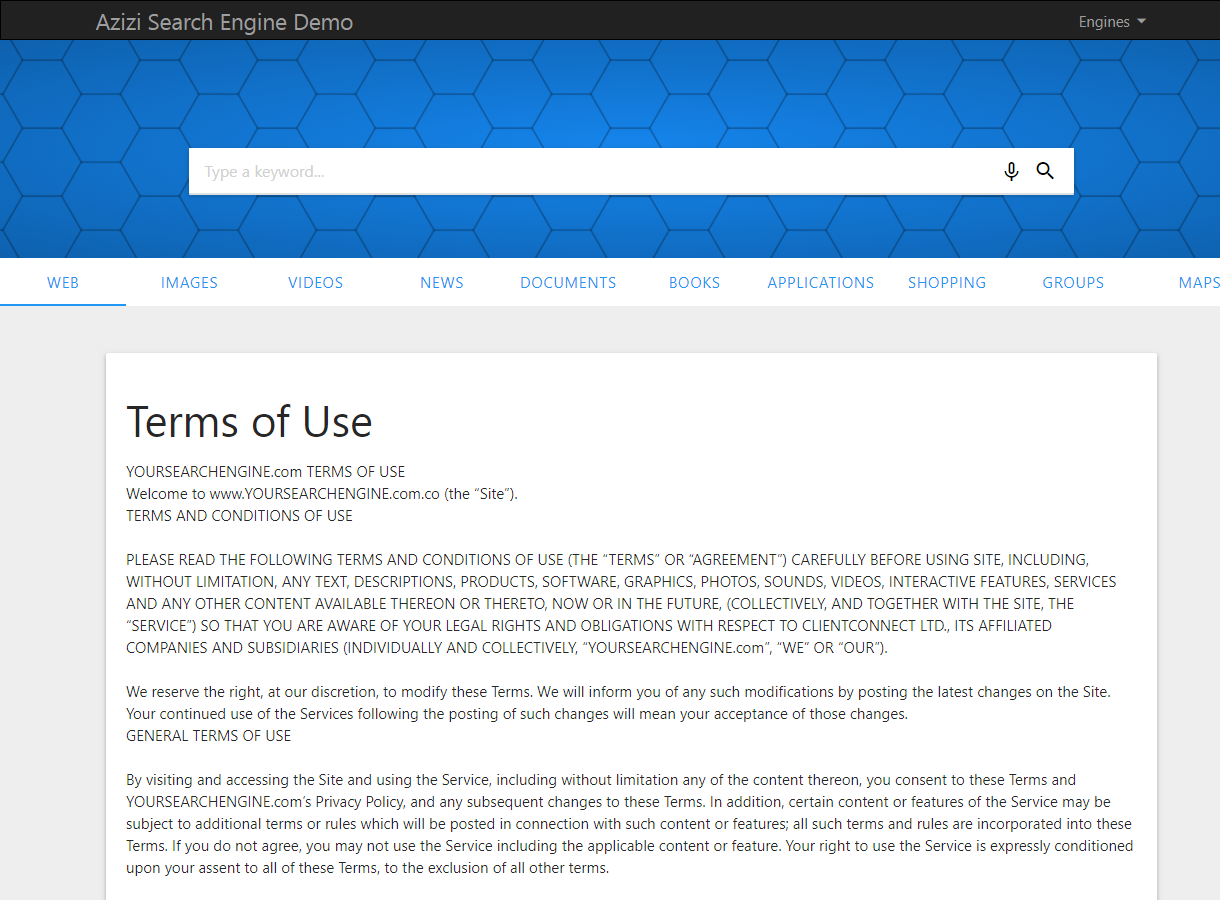 $66
Details
let create custom pages to show your visitors your informations, terms, privacy, ideas or any thing you want...
when you are playing demo (this page => click on "play demo"), in the bottom you will find menu of custom pages.
when can put the menu of custom pages at any place.
Features
support adding unlimited pages.
Add pages you need.
Manage pages content.
Remove pages you don't need.
Easy control panel
Help guide to install the plugin properly.
Support for free.
Installation plugin in your search engine by our team for free.
Requirements:
| Required item | Version |
| --- | --- |
| Azizi Search Engine Lite | 5.0.0 or Above |