Create a PHP Search Engine for
Next Web
Azizi search engine script is a

powerful tool

to develop your own PHP search engine
Build the PHP Search Engine You Need.
Whether you require a PHP web crawler, meta search engine, or site search functionality, our range of search engine solutions will cater to your specific requirements.
Discover Our Search Solutions

Explore our demos
Search Solutions
Tailored to Suit Your Needs
PHP Search Lite
with Free API
A metasearch engine that utilizes data exclusively from the Google Free API to generate its own results, incorporating custom ranking and production algorithms.


Monetization potential with internal ads
Integrated with Adsense for search
Utilizes Google Free API
PHP Search Pro
with Paid APIs
A metasearch engine that leverages data from Paid APIs to generate its own results, utilizing custom ranking and production algorithms.
Monetization potential with internal ads
Utilizes Google paid API
Utilizes Bing paid API
Option to add any other API
User submission of websites
PHP Search Advanced
Crawler/Spider
A search engine spider, also known as a web crawler, is an Internet bot that autonomously crawls websites and stores information for indexing purposes.
Monetization potential with internal ads
Data stored in your own database
User submission of websites
Features Overview
Explore the Power of PHP Search Engine Solutions
Open Source PHP Search Engine
Harness the flexibility of PHP to build your own search engine. Our PHP search engine script is open source, allowing you to customize it to your needs.
Advanced PHP Webcrawler
Efficiently crawl websites using our PHP webcrawler. Seamlessly collect data and index it for an enhanced search experience.
Customizable Search Engine PHP Script
Create a tailored search engine with our versatile PHP script. Enjoy endless possibilities for customization and adaptability.
Optimized PHP Search Results
Deliver highly relevant and engaging search results with our optimized PHP search engine. Enhance the user experience and drive satisfaction.
Efficient PHP MySQL Search Engine
Leverage the power of PHP and MySQL for a high-performance search engine. Experience unmatched speed and reliability.
Create a PHP Search Engine
Realize your vision of building a search engine in PHP. Utilize our comprehensive resources and bring your ideas to life.
PHP Website Search Script
Deploy a powerful PHP website search script with a responsive layout. Seamlessly adapt to various screen sizes and devices.
Enhance with Retina Graphics
Deliver visually stunning and razor-sharp graphics on Retina displays. Impress users with a clean and streamlined design.
Reliable PHP Search Engine Script
Experience exceptional support from our dedicated team. We are here to assist you throughout your PHP search engine journey.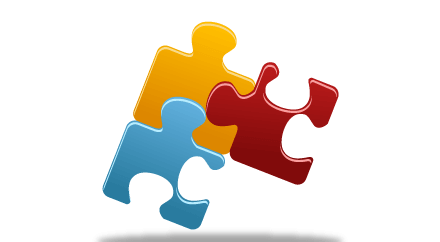 Extend with Addons
Enhance Your PHP Search Engine with Addons
Unlock a world of possibilities by installing addons from our comprehensive store. Customize your PHP search engine with additional features and functionality, starting small and growing as needed. Explore our add-ons store today.
Exceptional Support for Your PHP Search Engine
Dependable Support Team at Your Service
Benefit from active development and continuous updates for your PHP search engine. Stay ahead with our up-to-date knowledge base in our support center. Our dedicated and friendly support team is focused on ensuring the smooth operation of your website. Experience our outstanding support and love your PHP search engine.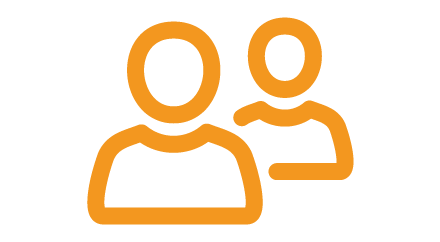 Testimonials
What people said about azizi search engine script
Good search utility with fast results. Many features displayed in a clean and efficient manner. The admin panel is easy to use and offers just the right amount of options. Support has been excellent.

AZIZI search engine script is one of the best program I have found in a years the support staff was very helpful. Simply beautiful themes , There is something for everyone! AZiZi has some amazing theme designs and the features built in to get your business searching website rolling. Definitely one of our favourite sites.

The script of the search engine Azizi is highly customizable, it is really not bad as script of the moment as it is simple to use and extremely fast with an omnipresent power.
This is really the search engine script!

The Azizi search engine script is highly customization, installs in seconds after the upload and support staff has been helpful and responsive to my requests... Easily give it five stars...

The search engine script is very responsive and has good options in the control panel. It is fully customizable to meet all your needs. The support has been great unlike other sellers. I rate it 4 stars.
FAQ - PHP Search Engine Script
Answers to Commonly Asked Questions about PHP Search Engine
Q. What is a PHP Search Engine?
A PHP Search Engine is a powerful tool that enables you to create a customized search engine based on APIs (meta search engine script) or your own web crawler. Azizi PHP Search Engine Script offers a user-friendly control panel that allows you to customize and manage your search engine without any coding knowledge.
Q. Can the PHP Search Engine Script be used as an add-on to my website?
Yes, absolutely. With the single domain license, you can use the PHP Search Engine Script either as a standalone search engine service or integrate it as an add-on to an existing website. Please note that the license is non-transferable.
Q. Is the source code of the PHP Search Engine Script encrypted?
No, the source code of our PHP Search Engine Script is 100% unencrypted. You have the freedom to make any necessary modifications. The code is extensively commented, providing guidance throughout.
Q. Do I need separate hosting for the PHP Search Engine Script?
No, you can use the PHP Search Engine Script on any server that efficiently supports PHP and MySQL. Just ensure that your hosting environment meets the minimum requirements of the Azizi PHP Search Engine Script.
Q. Is the installation process of the PHP Search Engine Script easy?
Yes, the installation process is straightforward and quick. Within minutes of uploading the script to your site, you can have it up and running. Alternatively, if you prefer, our support team can install it for you at no additional cost. For detailed instructions, you can refer to our step-by-step guide on installing the Azizi PHP Search Engine Script.
Q. I have more questions before purchasing the PHP Search Engine Script. What should I do?
We welcome your questions and appreciate your interest. Please don't hesitate to contact our support team. We will respond promptly to address your queries.
Q. How easily can I customize the PHP Search Engine Script?
We have made the customization of the PHP Search Engine Script incredibly easy and user-friendly. The entire source code is unencrypted and extensively commented. Additionally, we provide fully commented HTML templates for every page, including global header/footer templates and a well-organized CSS stylesheet. If you require further assistance, our support team is ready to help you customize your search engine as per your requirements.
Q. Are future updates of the PHP Search Engine Script free?
Minor updates, such as from version 4.1.0 to 4.2.0, are provided free of charge. These updates are released frequently, usually once per month. Major updates, like upgrading from version 4.x to 5.x, may require a small upgrade fee (typically ranging from $10 US to $75 US) and include significant new functionality and improvements.