Create search engine for
Next Web
Azizi search engine script is a

tool

to create your search engine
The search engine you want.
Whatever you want Crawler/Spider, Meta search engine or Site search. We are offering all types of search engines, Absolutely one of our products will fit your needs.
Discover Our Solutions

Demos availabe
Solutions
Adapted to your needs
A metasearch engine who gets Data from Only Google Free API to produce its own results, with own ranking/producing algorithms.


Monetize with internal ads
Integrated with Adsense for search
Google Free API
A metasearch engine who gets Data from Paid APIs to produce its own results, with own ranking/producing algorithms.
Monetize with internal ads
Google paid API
Bing paid API
Can add any other API
ASE ADVANCED
Crawler/Spider
A search engine spider, also known as a web crawler, is an Internet bot that crawls websites and stores information for the search engine to index all by itself.
Monetize with internal ads
Data in your Own database
Users can submit their sites
Features Overview
Some of the Features that are gonna blow your mind off
Open source 100%
Use any design or any codes you like from any source you want. Azizi search engine script is 100% open source you can customize it as you want.
Advanced control panel
Azizi search engine script come also with a very responsive, powerful, advanced and easy to use control panel.
Endless Possibilities
You have complete easy control on each & every element that provides endless customization possibilities.
Optimized search results
we make search more relevant and interesting for your customers so, they will find what they looks for.
Optimized Performance
Azizi search engine script includes tons of optimized code that are completely customizable and deliver unmatched fast performance.
Internal ads system
Azizi search engine script come with an internal ads system that allow your customers to promote thier websites in your results and pay you for that.
Responsive Layout
Azizi search engine script come with very Powerful Layout with Responsive functionality that can be adapted to any screen size.
Retina Graphics
Looks beautiful & ultra-sharp on Retina Screen Displays. with very clean, more streamlined design.
Great support
We did most of the heavy lifting for you to provide a very responsive and helpfull support center, we are very happy to hear from you at any time.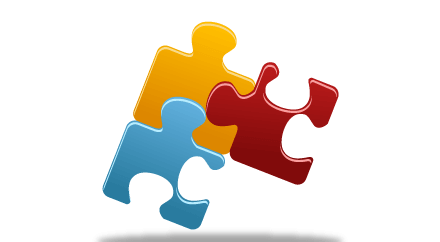 Extend with Addons
Need more features? No problem!
You can install any apps from our add-ons store start as small or large as you need to. Go full-featured now, or add on features as your search engine grows.
High Support
Support team has you covered
Active development, new updates each time, Up-to-date Knowledgebase in support center and We're quick, friendly, and focused on keeping your site running smoothly. you will love our support.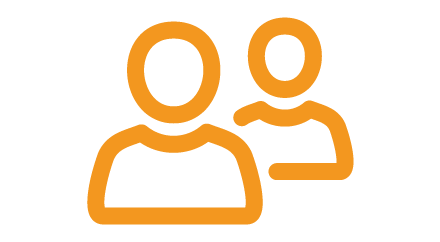 Testimonials
What people said about azizi search engine script
Good search utility with fast results. Many features displayed in a clean and efficient manner. The admin panel is easy to use and offers just the right amount of options. Support has been excellent.

AZIZI search engine script is one of the best program I have found in a years the support staff was very helpful. Simply beautiful themes , There is something for everyone! AZiZi has some amazing theme designs and the features built in to get your business searching website rolling. Definitely one of our favourite sites.

The script of the search engine Azizi is highly customizable, it is really not bad as script of the moment as it is simple to use and extremely fast with an omnipresent power.
This is really the search engine script!
Frequently Asked Questions
We have answered a wide range of Questions for your Convenience
Q. What is Azizi search engine?
Azizi search engine Script is the best tool that allow you to create a customized search engine based on APIs (meta search engine script) or on your own spider (crawler). Azizi search engine script also provide you a very powerful easy to use control panel, to customize your search engine and control it without need of any known of codes.
Q. Can I use the script as an add on to my web site?
Yes. With the single domain license we provide along the script, you can use the script in any one domain either as a complete search engine service or as an add on to an existing site. please note: Your license is not transferable.
Q.Is the source code encrypted?
No, our source code is 100% unencrypted so you can make absolutely any changes you need. Additionally, the source code is very heavily commented with notes about what is happening throughout the code.
Q. Do I need to have separate hosting for the script?
No. You can use the script in any server that supports PHP and My SQL efficiently and normally, just make sure that the host is meet the Azizi search engine script minimum requirements.
Q.Is it easy to install the script?
Very easy. We've designed the install process to be fast and easy. You can have the script up and running in under a minute once it's loaded up to your site. But if you prefer we're happy to install it for free with your purchase. or learn more about how to install the azizi search engine script.
Q. I have more questions to ask before I buy the script. What should I do?
Your questions are very welcome. We appreciate your interest and suggestions. Please contact us any time ( Azizi search engine script support team ). We'll get back to you very soon.
Q. How easily can I customize Azizi search engine script?
We've gone to great lengths to make Azizi search engine script incredibly easy to work with and customize. The entire source code is unencrypted and very thoroughly commented with notes about what's happening throughout the PHP code. We also provide fully commented HTML templates for every single page of the Script, including global header/footer templates and an organized CSS stylesheet. remeber we are ready to help you custom your search engine as you want. just feel free to contact Azizi search engine script support team.
Q. Are future updates free?
Minor updates such as 4.1.0 to 4.2.0 are provided free of charge. These updates are released often - usually about once per month. Major updates such as 4.x to 5.x can be purchased for a small upgrade fee (usually between $10 US and $75 US) and include a massive amount of new functionality and improvements.